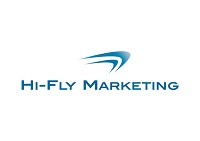 ---
Contact details
---
Unit 406, 79 Roeland street
8001 - Cape Town
South Africa
Phone : +27218136980

email this organisation

visit website
---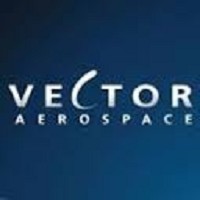 Operating in Africa since 2008, Hi-Fly Marketing is a South African based aviation services firm, with a particular focus on technology systems and engineering expertise for improving operational efficiency and safety.
Hi-Fly Marketing represents the following companies in Africa and in the Indian Ocean:
ADSOFTWARE has developed a new generation maintenance software which improves safety and operations efficiency of aircraft operators (airlines / General aviation / Helicopters), Maintenance, Repair and Overhaul facilities (MRO) and Continuing Airworthiness Management Organizations (CAMO). ADSOFTWARE offers Cloud option, modular ERP solutions, training, Pro-support mission, data integration, Mobile applications. www.adsoftware.fr
SAFRAN ELECTRONICS & DEFENSE holds world or European leadership positions in optronics, avionics, electronics and critical software for both civil and military markets. SAFRAN ELECTRONICS & DEFENSE offers Customer supports, Maintenance, repair and overhaul (MRO), spares for Sagem civil aviation products, Flight Data Monitoring services (FDM / FOQA), Analysis Ground Station Software, WEFA system (Wireless Extension for ACMS/Aircraft Condition Monitoring System), Flight Ops Publications, Consultancy & Engineering. www.safrangroup.com
VECTOR AEROSPACE FRANCE is the leader in the engine maintenance market for business and regional aviation (Pratt & Whitney certified). VECTOR AEROSPACE FRANCE is the designated overhaul facility for PW 100 and PT6 engines and is the sole MRO facility being DAC at the same time. Training and ECTM support / Engines also available for sales. http://www.vectoraerospace.com
LITSON & ASSOCIATES is an aviation and quality management systems specialist. LITSON & ASSOCIATES offers aircraft operator safety & quality audits, advisory services, implementation of aviation Safety Management Systems, eSMS-S™ web based Safety Management System; and aircraft safety training. www.litson.co.za
Our mission is to work hand in hand with our partners to provide a reliable outsourced alternative to African airlines, aircraft and helicopters operators, CAMO, MRO and AMO organisations needing specialist technical expertise backed by broad aviation industry knowledge.
Some references: Air Austral, Airnews, Air Botswana, Compagnie Africaine d'Aviation, Mauritania Airlines International, Ceiba intercontinental, Starbow, Air Cote d'Ivoire, Aerocontractors, Air Tanzania, African World Airlines, SA Airlink, SAA, Ethiopian airlines, Kenya airways, Precision Air, Servair, South African Express, ECair, Global Airways, Heli Malongo.
---
Latest Company News / Press Releases from Hi-Fly Marketing :
---
---
Products & Services
---
---
Last update by Guillot Alexandra, Tue 20 Mrch 2018