---
Contact details
---
P.O. Box 187,
2150 AD Nieuw-Vennep,
Netherlands
Phone : +31 (0)252 462 000

email this organisation

visit website
---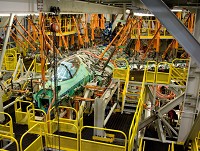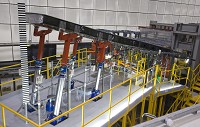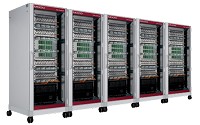 High-Performance Aerospace Testing
Moog deliver high-performance test solutions to aerospace manufacturers and test labs around the globe. Customers can expand test rigs easily, run more tests and increase test accuracy, while keeping the tested specimen totally safe. In an industry that continuously pushes technology to its absolute limits, employing the most advanced test and simulation solutions is critical.
Test Systems for More Efficient Operation

Moog aerospace test systems are designed with the knowledge and experience we have gained through many years in this fast-paced industry. Each aerospace test system features quality Moog components, innovative features, ease of operation, and the highest standards of test control and precision.
Leading Features
Moog test systems are utilized in a wide variety of critical aerospace test applications to test flight control systems with realistic aerodynamic loads at control surfaces.
• Aircraft/airframe structural tests
• Fatigue & Static Strength tests
• Component and Structural Assembly Test
• Iron Bird Full Scale Testing
• Load calibration tests
• Landing gear tests
• Hydraulic system tests
Advantages
Moog Test Systems combine test efficiency, accuracy and precision with other key advantages including:
• Design flexibility based on your unique applications and test specimens
• Seamless integration with other equipment in your test lab
• Electric and hydraulic technologies
• Incorporation of high-quality Moog Servovalves, manifolds and actuators for longevity and reliability
• Moog support and service
---
Products & Services
---
---
Last update by Stephan Ploegman, Thu 12 Jan 2017